Apps
Artificial intelligence to create music: discover the 5 best websites
Explore the revolutionary possibilities of artificial intelligence to create music. Discover the best sites that combine technology and creativity to generate unique and exciting compositions.
Discover these platforms and create unique music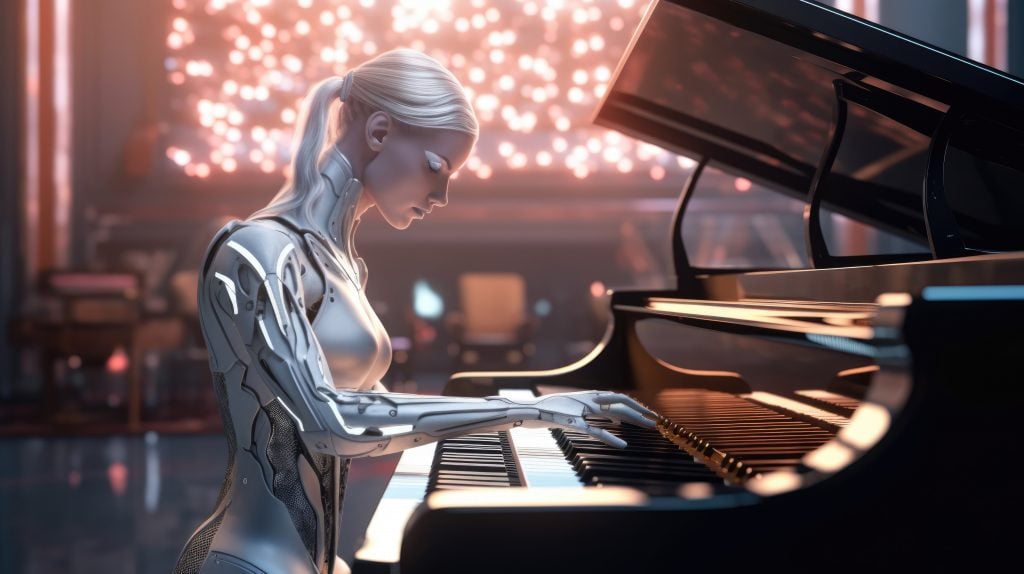 Imagine a universe where complex algorithms create inspiring melodies. In this scenario, human creativity finds an ally: artificial intelligence to create music.
Including, it is not now that technology helps the world of music. Check the article below and discover apps for karaoke on your cell phone.
The artificial intelligence revolution for creating music isn't just about automating composition, it's about expanding creative possibilities to levels never before imagined.
The journey of music is about to be enriched by bold, innovative technology. Continue reading to unlock the potential of artificial intelligence in music creation.
How does artificial intelligence create music?
In summary, artificial intelligence creates music through algorithms and computational processes that analyze existing musical patterns and generate new compositions based on these patterns.
These algorithms can be trained using music libraries to learn the characteristics of different musical styles and genres.
By understanding elements such as rhythm, harmony, melody and structure, artificial intelligence is able to create new pieces of music that resemble the styles that were used in training.
However, the AI can also experiment with mixtures of different musical elements to generate original and surprising compositions.
Finally, it is important to emphasize that the creation of music by artificial intelligence does not replace human creativity, but rather expands creative possibilities.
What are the advantages of using Artificial Intelligence to create music?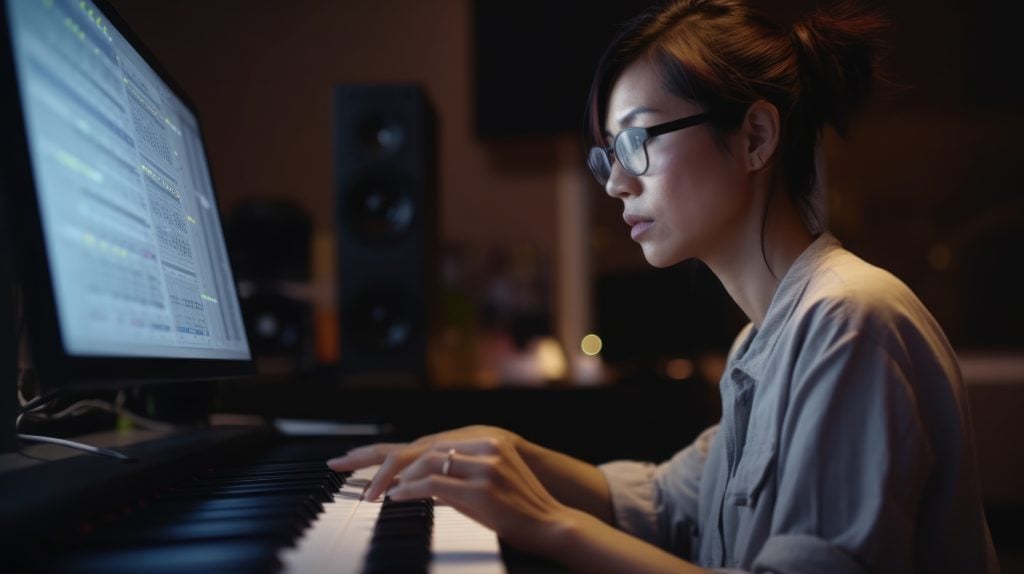 As notes ring and melodies echo, the collaboration between human creativity and computational power promises a symphony of possibilities never before imagined.
So, check out the fascinating advantages of using artificial intelligence to create music:
Unlimited exploration of musical styles, influences and textures at a speed that surpasses human capabilities;
Source of inspiration for composers;
Speeds up the creative process, saving musicians hours of time to invest in honing and refining their compositions;
Transcends the boundaries of musical genres, mixing genres;
Continuous innovation.
As technology and music dance together in harmony, the benefits are undeniable: a musical journey that challenges, inspires and transcends.
Best sites to create music with artificial intelligence
If you're ready to dive into a sea of sonic possibilities, then read on! Well, let's explore the best sites for creating music with artificial intelligence to bring your musical ideas to life.
Mubert Al
Mubert AI is an immersive experience where AI generates infinite, personalized music for any mood.
From relaxation to motivation, explore a variety of music genres and atmospheres while the AI adapts the soundtrack to your mood.
Boomy AI
Boomy AI offers a platform that empowers musicians and non-musicians alike to create engaging music with the help of artificial intelligence.
So, with a user-friendly interface and an extensive catalog of sounds, you can create everything from catchy pop songs to unique tracks that reflect your musical vision.
sounddraw
Soundraw is an intuitive songwriting tool that uses artificial intelligence to create music based on your creative inputs.
Play around with different instruments and musical styles as the AI shapes your ideas into cohesive compositions.
Beatoven AI
Beatoven AI is a platform that lets you create catchy beats and infectious rhythms using artificial intelligence.
Experiment with different rhythmic patterns and textures as the AI collaborates to create awesome beats.
loudly
With a large library of loops and samples, Loudly is a platform that offers multiple creative ways to shape your songs with artificial intelligence.
How to use AI to create music?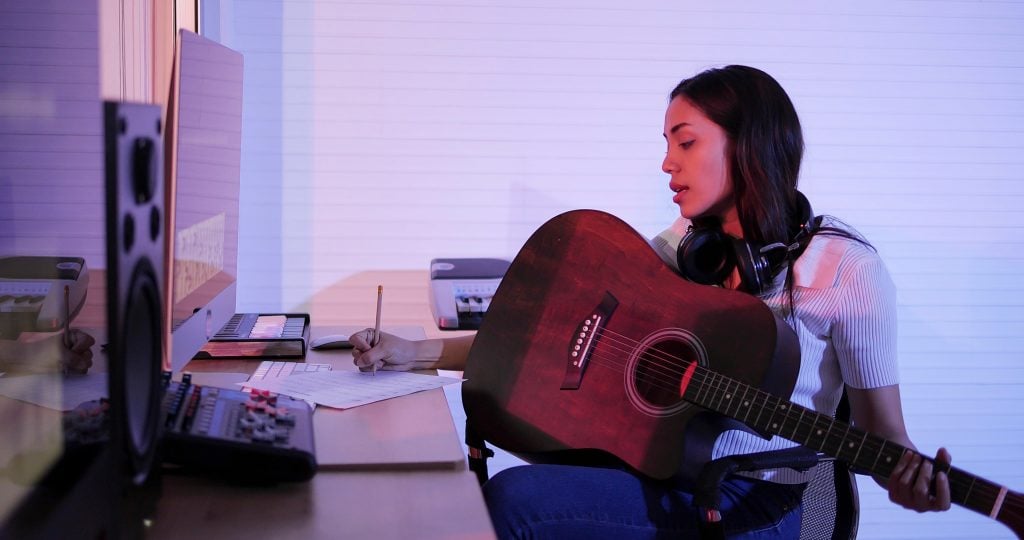 First and foremost, the journey of creating music with artificial intelligence is a unique and exciting journey. So now it's time to bring your ideas to life, explore new sounds and share your music with the world.
Want to unlock a universe of music creation powered by artificial intelligence? Then click the button below and access it right now to start your experience!
Now, let's explore a step-by-step guide to using artificial intelligence in music creation:
1: First, create an account on the site or log in, if you already have a user;
2: Then explore the features offered by the platform;
3: Start creating your music using the available tools, for example experimenting with different patterns, melodies and rhythms;
4: Save and share your composition with whoever you want.
Finally, want to enjoy and share your musical creations with friends and family? Then, check out our related content on the best apps to post music on WhatsApp!
About the author
Rafaela Gregorio
Reviewed by
Junior Aguiar
Senior Editor